Proud owner of this.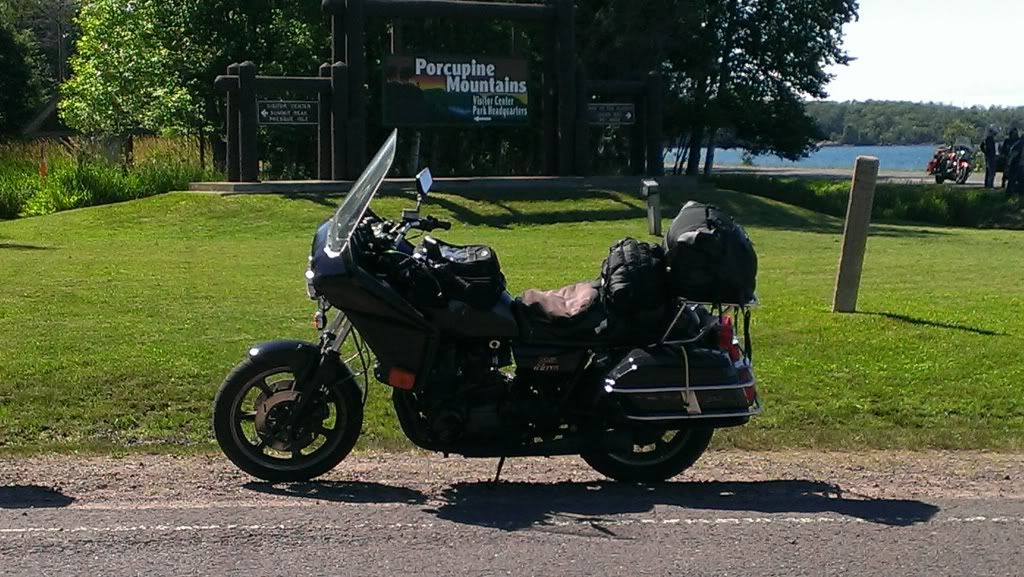 Yes, it is a Liberator. Mounted on my Yamaha XS1100. I saw this fairing years ago at a motorcycle salvage yard, mounted on an XS1100 and never could quite stop wanting it. It was in pretty rough shape by the time I finally decided to go get it. Was missing the lights and turn signals. One of the turn signal mounting stems had been broken off, windshield was busted. Worst of all, when the idiot at the salvage yard took it off the bike, they dropped it and cracked the shell down toward the bottom. Theit best thing about it, it was already mounted on an XS1100 so someone had already gone to the trouble to make a custom mounting bracket for it.
I am somewhat stubborn and was determined to get it looking decent and on the bike. Some people, like me, love it. Others, not so much. LOL. I have been accused of strapping a barn door to the front of my bike.